From
52 Loaves
:
"I'm going to have to build the oven base over again, with mortar," I moaned to Anne.
"What's so wrong with that?"
"The project is escalating. Now we're into a permanent structure."
Guess my wife was right (again). Recently, the tarp that had been protecting my earthen bread oven from the elements blew off while we were out of town for a few days, exposing the oven to a torrential downpour, followed by frost and snow, and, well, it's safe to say that that oven has baked its last loaf of bread. The force of the hundreds of pounds of clayey earth collapsing on itself even destroyed the base(!), blowing out the mortared brick.
The truth is, I only used the oven on several occasions, because it was so time-consuming to heat it to baking temperature, but I'm still sad to see it go, for I had at least been able to hold onto the illusion that I'd someday use it again. (I'm also sorry not to have a time-release video of its demise.) In memorial, then, here are some photos of the oven, followed by a full reprint of a chapter from
52 Loaves
about its construction.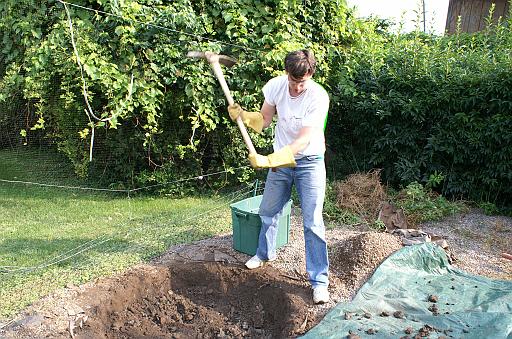 Here's my son Zach digging the foundation. What came out of this immense hole (see next photo), mainly clay, would eventually become the oven.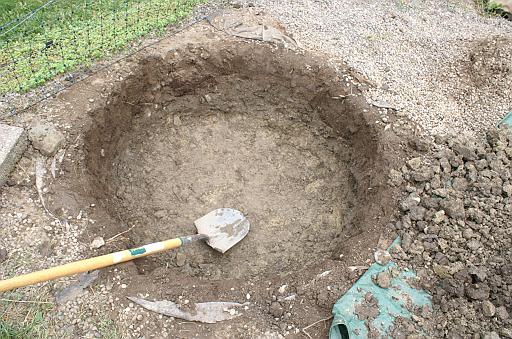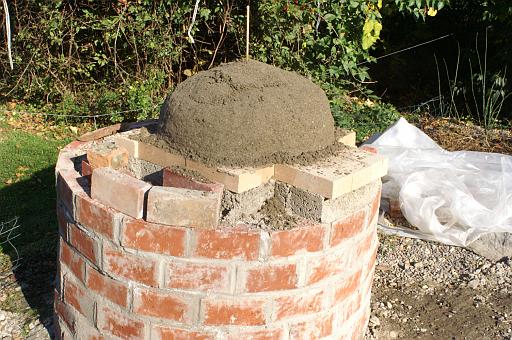 Once the base was completed, a wet sand form provided the inner mold for the oven -- all that clayey soil we'd saved from the foundation.
When it was good, it was very good.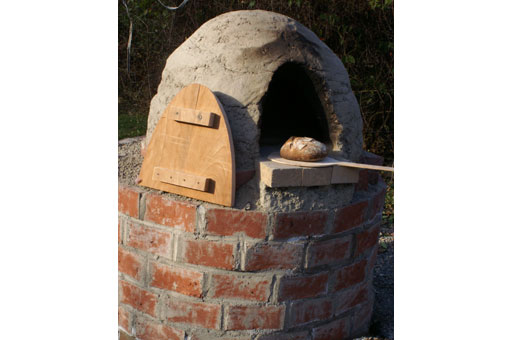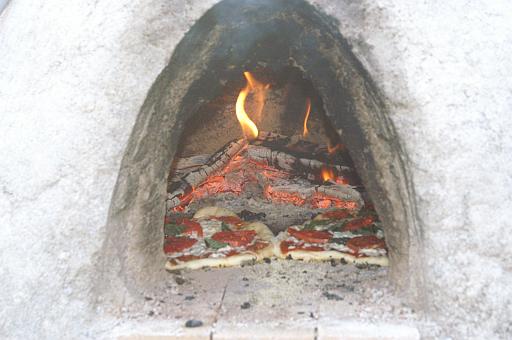 Click
here
to read Terror Firma, the short chapter on building the earth oven: round 1.